About the Course
Do you have an infant or toddler? Have you been wondering how to begin using Montessori practices at home, but aren't sure where to start or how to make it work?
This comprehensive, structured course composed of written material and supporting photographs (plus a full-length podcast/audio version of every lecture, if you prefer to listen instead) provides everything a parent or caregiver needs to know about Montessori principles and how they can be applied with young children at home, including:
A basic foundational knowledge of Montessori practices
How to design each room of your home with Montessori principles in mind
How to support your child's major milestones from 13 to 36 months
Access to developmentally appropriate Montessori-inspired activity ideas
Guidance on a special topic relevant to each stage of development
Access to valuable resource lists and printables!
This course is self-paced, which means you can progress through it at your own convenience and return to the materials whenever you need them in the future.
And no, it's NEVER too late... so begin your journey today!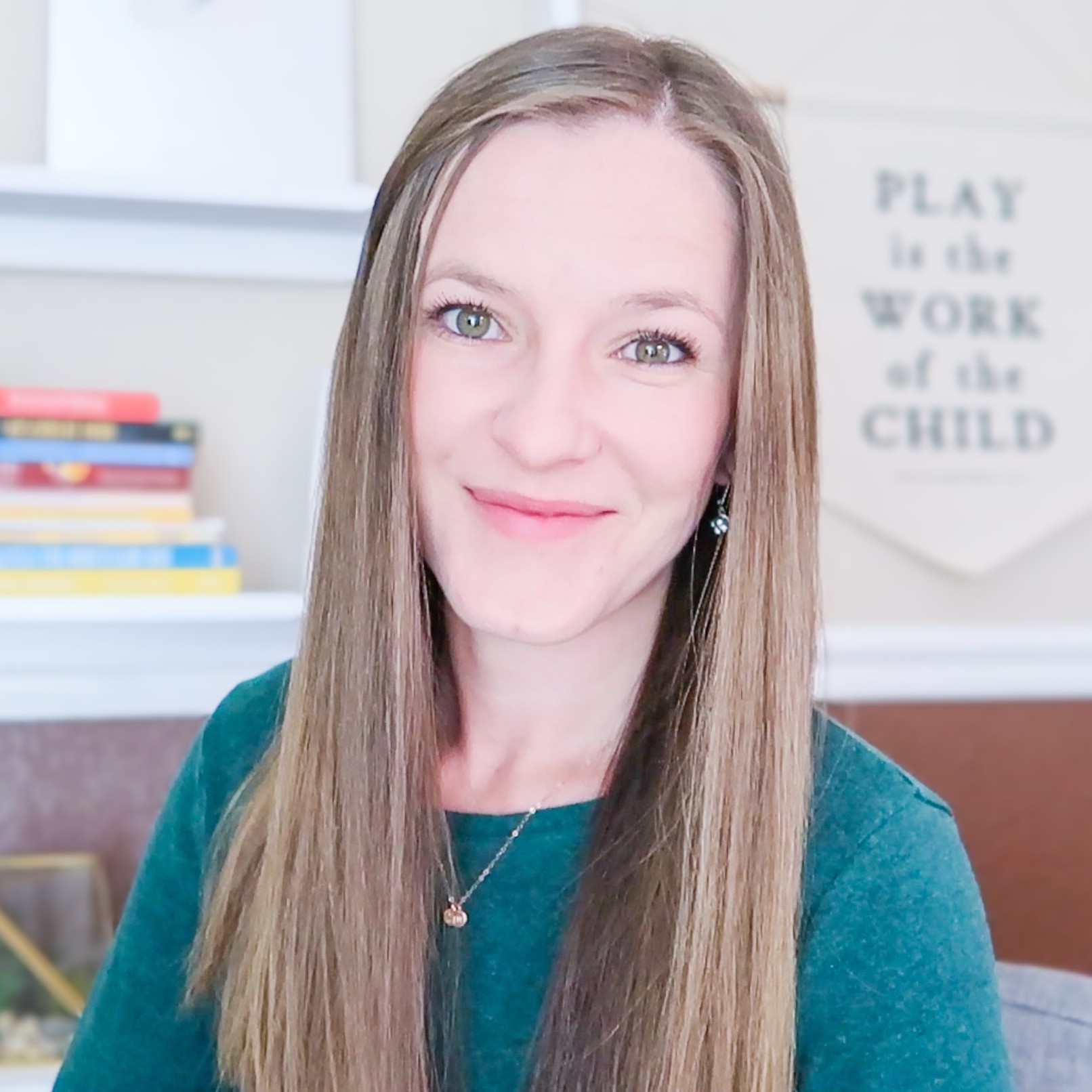 Hi! I'm Ashley!
I'm a mother of two young children ages 3 and 1, both of whom continue to inspire me to guide other parents in finding the joy of incorporating Montessori into their own homes… which is what I want to do for you, too!
I began my journey with several years of passionate independent research on Dr. Montessori and her method, and have successfully implemented everything I've learned with my own children. This ultimately led me to pursue a full certification as a Montessori guide for infants and toddlers through the North American Montessori Center. I also have a Bachelor's degree in Biology and a Master's degree in Education, with several years of experience as a public school teacher.